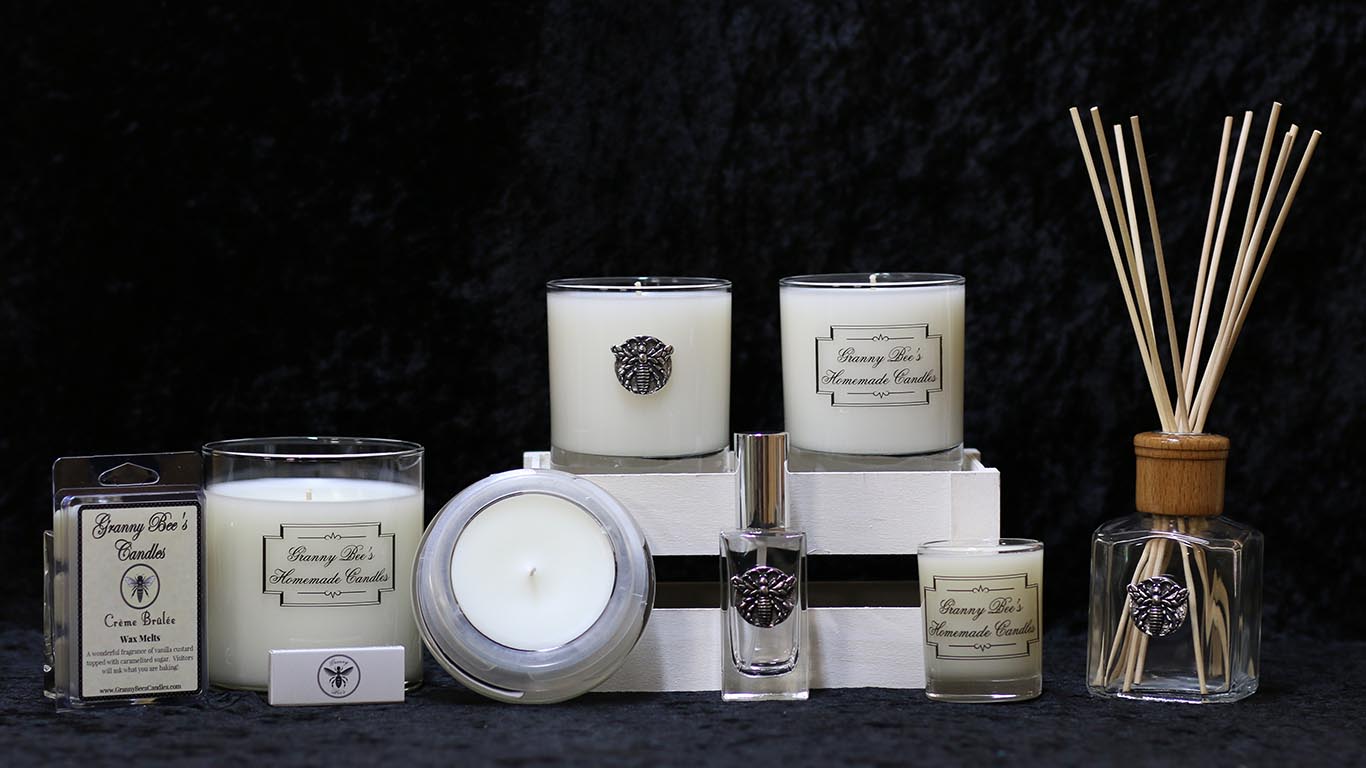 If you are looking for a product to sell that produces a strong customer base of repeat buyers, then you have come to the right place. Granny Bee's Candles is a wholesale candle business located in Crawford, Texas. Our highly scented candles are made from premium ingredients. Our candles are offered with low minimums and a variety of sizes and fragrances to choose from. We also will list your business (with your permission) on our website and Facebook page so that customers in your area know where to buy Granny Bee's Candles.
When burning our candle, it will fill your store with its wonderful fragrance and boost sales demand for our candle. Granny Bee's is the only candle company to make an 18 oz. candle with another candle inside the lid, giving your customer two candles for the price of one! As an added bonus, we include a small box of matches with every one of our Granny Bee's candles. Our candles are sold in gift shops, boutiques, spas, furniture stores, hair salons, and pet salons. For a list of where our candles are sold, you can go to our "Where to Purchase" page.
To obtain price information, please give us a call or submit your request to our email address along with your Name of Business, Business address, copy of Tax ID number, and a Copy of your Resale Certificate. We look forward to hearing from you. Just click on HERE to go directly to our Contact Us page.

Granny Bee's Candles
Phone number: 214-334-9454
Email Address: grannybeescandles@earthlink.net